Lingshed Solar School – www.lingshed.org
Location: Lingshed (4000 m), one of the most remote parts of Ladakh (northern India). Between November and March the village is completely isolated from the outside world when snow covers the passes.
It was built as a traditional mud building. Before the school was built it had been impossible to provide schooling during the winter months, but now both children and teachers are enjoying and benefiting from the warm rooms in winter. Completed in 2000.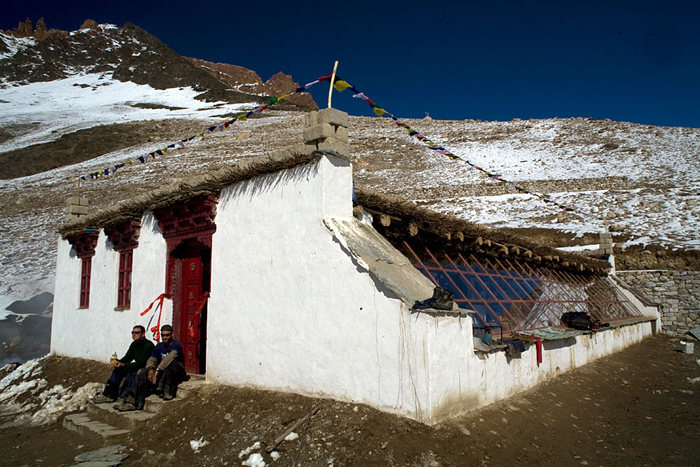 Surya School – www.suryaschool.org
Location: Kargyak (4200m) Zanskar range North India
The project provided a basic education for eighty children in Kargyak and surrounding villages. The special construction of the building uses solar light and provides the house with comfortable temperature of a minimal 15°C. It is designed as a passive house (heat is generated by sun). The front of the building is south facing and absorbs a certain amount of heat throughout the year. The "Trombe Wall" design provides warm air circulation throughout the structure.
Materials used: mud, clay, wood, stone, straw, yakzee, sand, glass and water. Completed in 2009.
Druk White Lotus School – www. dwls.org
Location: Shey (the ancient capital of Ladakh), about 30 minutes' drive up the Indus Valley from the main town of Leh, North India.
In 2009 more than 550 students enrolled in eleven year groups, from Nursery through to Middle School Class 8. Around one-third of the students live on the campus. The sustainable design includes: passive solar heating. seismic design & safety, ventilation improved pit latrines and gravity feed water system. The teaching spaces has an optimal 30° south-east orientation, with fully glazed solar façades. The residences are oriented due south, and use Trombe Walls.